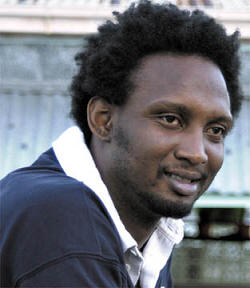 No Ruel! We will not attack you after what you wrote
here
. In fact we agree with you when you said this:
The problem is that the people posting at Propaganda Press and the people commenting (and sometimes posting) on Guyana Observer News are not producing anything that is as inherently or even primarily noble as samizdat. There is nothing that can be said to be valuable with relation to political dissidence, or even general morality, in the spurious attacks on persons in and out of government. Even if half of what is said on either of those sites concerning the misdeeds of the government and those associated with it is true, that truth is going to be rendered obsolete by the often fantastic, always proof-less, tirades that make up the bulk of the contents of such sites.
The problem with anti-government blogging 'in' Guyana today is precisely that it is anti-government, before anything else, as opposed to being pro-truth, pro-freedom, pro-democracy. Proper criticism of any political regime should really be incidental to support for and/or criticism of less transient issues. I would argue that, were the present administration replaced today with the persons behind such blogs, the very issues of freedom of expression, of the state assaulting its citizens, of entrenched interest prevailing over the national good would be perpetuated. How can you claim the moral high ground when commenting on someone's supposed illness? The only difference between the persons behind sites like Propaganda Press and the current administration is the possession of power.
We are pro-government YES! But not of-government as you guys continuously suggest. C'mon Ruel drop the smart stuff! Where was all the morality talk when you, William Walker, Gino Persaud, Imran Khan, Nazima Ragubhir et al were having a field day on Livinguyana blog?
And just the same way you people claim to be in the know-how of certain things..........so too are we!