-They say Roger Khan said he helped the government to fight crime !
But Roger Khan also said that he and then Commissioner Felix were close personal friends for over four years who fell out because they could not see eye to eye on certain issues. We also know that the infamous tape recording between PNC/R Executive and M.P. Basil Williams and Winston Felix provided proof of his(Felix's) deliberate complacency at the behest of the PNC in tackling the Buxton/Agricola gang.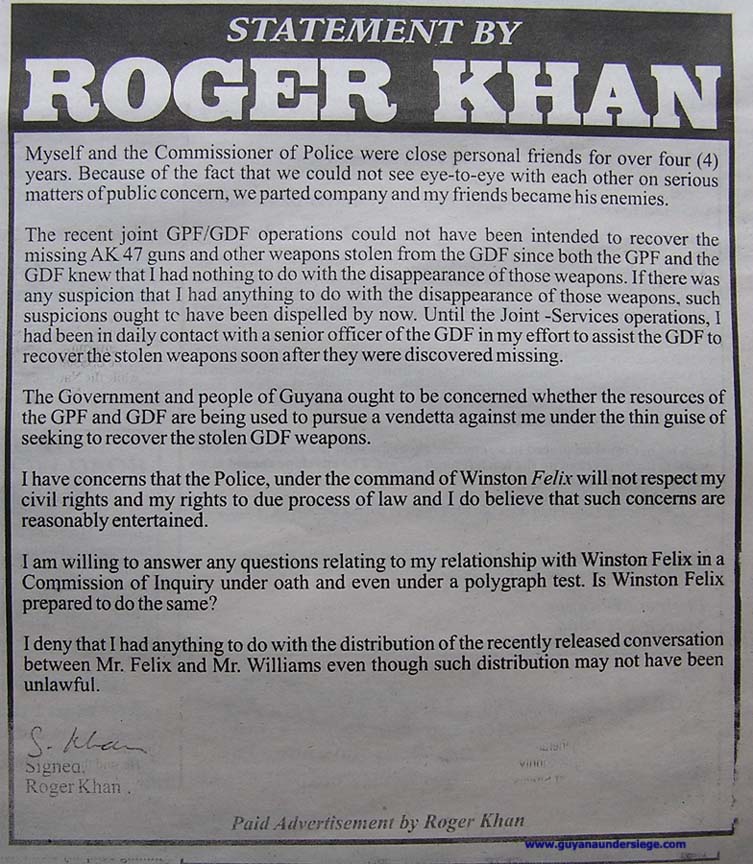 Roger Khan also said that the U.S was part of a plot that included the PNC, GDF under the leadership of Edward Collins, Police Force under the leadership of Winston Felix and the Buxton/Agricola Gang that sought to over-throw the democratically elected PPP government!
-They say Selwyn Vaughn said that he along with Roger Khan met Minister Ramsammy on several occasions in relation to Khan's activities!
Selwyn Vaughn
But Selwyn Vaughn also testified under oath that PNC/R Candidate on the National List for the 2001 Elections, Ronald Waddell was executed by Roger Khan for his(Waddell's) criticisms against him and for his(Waddell's) links to the Buxton/Agricola Gang
-They say that Robert Simels said that Minister Ramsammy authorized the purchase of spy equipment by Roger Khan!
Robert Simels
But Robert Simels also testified under oath that an informer who lived in Buxton and was himself a former soldier, told him that Edward Collins, David Clarke and Gordon Benn were involved in removing of the decapitated bodies of slain cane cutters from the front of the village to the backlands and that the same men, then serving members of the GDF, gave the Buxton
group that were identified as the Taliban, ammunition. Edward Collins was the then Army head!