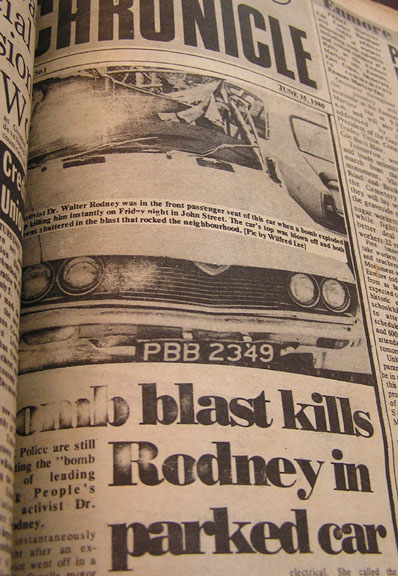 Ricky Escalani:
The WPA must take urgent action to get a grip of itself. More importantly, the WPA must seek some assistance in becoming grounded in Guyana. At the moment, the small group is weak, confused, disorganized.

Recent activities of some from the small group should be of concern to all. Let us take a quick look.

Firstly, some WPA people attended a meeting in New York. Get this. The meeting was in preparation for assuming office! The participants were treated to some lectures to get them ready for such matters as security and foreign policy.
Needless to say, the whole thing was a joke but, it appears that the WPA took it seriously.

Secondly, one big one from the WPA, David Hinds – (some say he is the only big one) is still complaining about President Jagdeo's visit to Buxton. The complaints are full of contradictions. For example, the big one says that he is not against the president working with Buxtonians, but also implies that the president should not be so well received. The big one who visits Guyana whenever he hears of an upcoming protest has lost touch with reality in Guyana.

Thirdly, the WPA wants to make a mountain out of a nothing regarding Mr. Lall. They have been after him for a long time. They won't succeed. The WPA has been reduced to a kind of Kaieteur News nuisance factor, that is, an entity that is guaranteed to bring in your daily dose of sensationalist tripe.

What then is the WPA? The answer is simple. The WPA is a small group of disgruntled academic types who are enjoying the good life, but who criticize Guyana for their own entertainment.