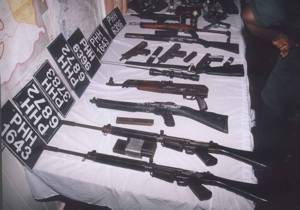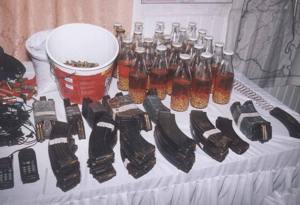 Now that the Working People's Alliance (WPA) Co-leader Rupert Roopnaraine has finally admitted that the party was accumulating weapons long before the murder of Dr Walter Rodney the question must be asked; what did they do with these weapons? "We were accumulating weapons… we were accumulating equipment of various kinds. A certain amount of that was coming from the, from the military," Roopnaraine said during an interview included in a recent documentary film, W.A.R Stories: Walter Anthony Rodney.
When contacted Roopnaraine, who is currently overseas, confirmed his remarks and said he was speaking about activities the party was engaged in well before June 13, 1980. He also said he would not retract anything he said in the film.
This latest revelation coupled with the fact that in January of 2008 it was also revealed that between 1976 and 1979 some 237 guns of various calibre were issued to the PNC, two of which were recovered by the police from bandits in the Zeskendren, Mahaicony area that same month, leaves many questions than answers. The GDF subsequently said that two of the weapons — an M-72 rifle and a 9 mm Beretta sub machine gun – belonged to the military and had been issued to the Ministry of Mobilisation and National Development between 1976-1979. Army sources also revealed that weapons were not only issued to the Ministry of Mobilisation and National Development, but several other such agencies. According to the sources, based on records more than 237 weapons might have been issued and their issuance continued way past 1979. The sources mentioned that guns were issued to the Guyana Police Force, Omai Gold Mines Ltd, Guyana Geology and Mines Commission and other semi-autonomous bodies.
The army sources also disclosed that at one time some 50 Beretta sub machine guns were issued to the GYSM, youth arm of the PNC.
During the crime wave of 2002/2003 several high ranking PNC officials visited criminals holed up in the village of Buxton, it was said that some of these weapons were handed to these very criminals.