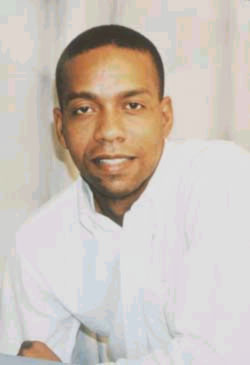 We have learnt that former treason accused, Mark Benschop has fled the country following the recent discovery of the body of Joel Fraser (who was reportedly having an affair with Benschop's ex-wife Maria) with his throat slashed on the sea walls behind Ocean View hotel.
Benschop is currently in the U.S.
Local promoter and the host of a local television show, Neil 'Cody' Codogan, has also not been seen since. However, his close friends have told persons that Cody, as he's popularly known, has also been the recipient of numerous threats to his life and Fraser's death has caused him to become fearful as he too was seeing Benschop's ex-wife.
Persons are speculating as to if Benschop is behind Fraser's death and the recent threats.
Benschop, despite being imprisoned for over 5 years has managed to acquire a large volume of wealth since his release from prison.