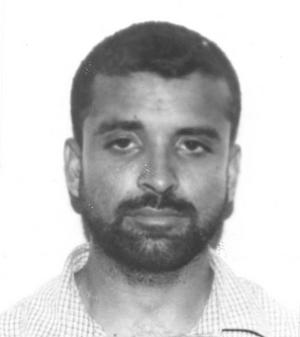 Shaheed "Roger" Khan.
While much attention and credence has been given to particular statements given by embattled drug accused, Roger Khan, and transcripts emanating out of his U.S trial, it is amazing how little or no focus is being given by media houses here to many other things that were said by Khan.
Khan, who was indicted in the U.S. on April 13th 2006 on charges that he conspired to import drugs into the US between January 2001 and March 2006, had stated back then that
"he is perceived by persons in the USA, the Police Force, the Army and the PNCR as someone who has the will and capacity to fight crime and to protect the people of Guyana against a coup d'etat".
He also said, "
his indictment is actuated by bad faith so that he might be punished, detained and restricted in his movements. He charged that the plan is to set the scene for the PNCR to thwart the democratic process and to fulfil its political ambitions by any means necessary. He contended that the silence of the American Embassy concerning matters of national security is tacit approval of the violent depths to "which we have recently plunged"

.
He went on by saying
that it took a grand jury less time to indict him than it is taking the American government to authenticate the voices on the taped recording allegedly between Commissioner of Police, Winston Felix and PNCR Vice Chairman, Basil Williams.

"The disinclination of the Americans to do the authentication and their unwillingness to even comment on my stated close relationship with Felix should be compared with their previous eagerness to listen to the likes of (self-professed death squad informant George) Bacchus, when the professionalism of a PPP/C government minister (Ronald Gajraj) was in question."