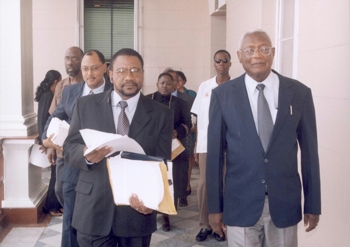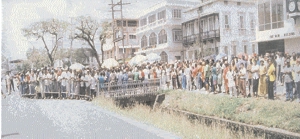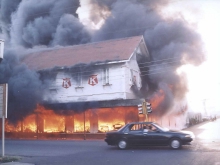 On last Sunday evening's Walter Rodney Groundings TV programme WPA Executive and Buxton resident, Deon Abrams called for the return of the PNC campaign of terror, 'more fire, slow fire' in 2010.

Leader of the AFC and former PNC Executive, Raphael Trotman was present when the statement was made on live television and we ought to be reminded of his role in the successful implementation of the PNC's terror campaign after they refused to accept the will of the people in the aftermath of the 1997 elections.

Trotman neither condemned nor distanced himself and party from such a call. And it is being said that this may signal his approval.