-if police are targeted by criminals who have guns pointed at them, then they must shoot to kill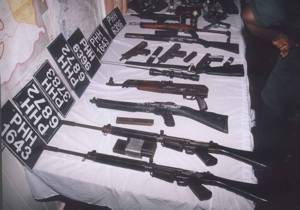 Fineman & Skinny as well as their tools
What is racist or provocative about the President's pronouncements with respect to the "Shoot to kill" policy that has always been in place?
Especially when the President's sentiments are contextualized within the framework that criminals armed to the teeth with high powered weapons were bent on confronting law enforcement personnel in the past and may do so in the future.
He said that if the police are targeted by criminals who have guns pointed at them, then they must shoot to kill the beasts.
And we see absolutely nothing wrong with that!
But then again both the PNC & AFC it appears, would prefer to face the relatives of dead Policemen and Policewomen.